Entrepreneurship
July 2023
Impact entrepreneurship is the process of creating and scaling new business models that aim to generate positive social and environmental impact, in addition to financial returns. It is a form of entrepreneurship that prioritizes creating positive change in society and the environment as a core part of the business strategy, rather than simply generating profits as the primary objective. Impact entrepreneurs often focus on addressing pressing societal issues such as poverty, inequality, and climate change through innovative and sustainable business models.
Curriculum
To understand and practice the five leadership challenges in social enterprises, the unconference format consists of four integrated parts reinforcing the learning:
· Online engagement
The five online engagement sessions (90-120 minutes each) are to get the class familiar with effectuation and ideation. At the same time, the teams are formed, and the fellows get the opportunity to know more about the social business they will be working with.
· Action learning week
The Action Learning Week lasts for five days in Ho Chi Minh City. Each day consists of three sections: one or two 2-hours knowledge discovery sessions (morning and end of the afternoon), a 6-hours immersion session (afternoon), and a one-hour reflection session (evening). The knowledge discovery sessions, with each session of 120- minutes, will introduce new concepts and frameworks to social enterprise leadership challengers.
· Knowledge Discovery Sessions
The Knowledge Discovery sessions feature novel concepts and frameworks related to the five leadership challenges for social enterprises: impact measurement, business modeling, ideation and experimentation, funding and investing, and stakeholder negotiation.
· Immersion Sessions
The Immersion sessions in the afternoon will be focused on learning through action which follows the Design Thinking methodology. Each of the nine teams of fellows works with one of the social enterprises. Eight of the nine seats for learning partners have been filled, when broken down according to Yunus (2018)'s World of three Zeros : three on Zero-Net-Carbon emissions, two on Zero poverty, and three on Zero Inequality.
Click
here
to read more about curriculum and detailed timeline of each session.
Speakers
Meet the core faculty members and panelists for the 2023 Entrepreneurship Seminar "The Unconference on Impact Entrepreneurship" here
They are high profile international & regional industry leaders with backgrounds and expertises of social businesses and entrepreneurship. They will together with YSEALI Academy deliver distinguished lectures and mentor our fellows to successfully launch, operate, and scale a social enterprise, while at the same time work to improve the business models of learning partners and be financially sustainable.
Fellows
The 2023 Entrepreneurship Seminar will be open to candidates who are young professionals who are young, socially engaged, entrepreneurial professionals between the ages of 25-40, highly qualified and motivated, from all 10 ASEAN member states and Timor-Leste.
Participants are required to commit at least 8 online hours for pre-seminar tasks (group assignments) from June 26 - July 8, 2023, and at least 40 hours of in-person unconference activities in Vietnam from July 10-14, 2023.
Therefore, participants are highly recommended to arrange their work to be fully committed during the period to participate productively in and achieve the most from the seminar.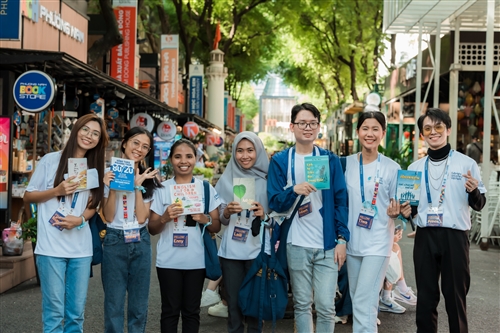 Admission Calendar